Learn Online With WIC
Complete your WIC lesson on your own schedule using WICHealth.org. It is available 24 hours a day. Start a lesson from home, on your phone, at school, or your local library.
There are a variety of lessons to choose from and they are personalized to your nutrition and health needs. You can choose to complete your lessons in English or Spanish.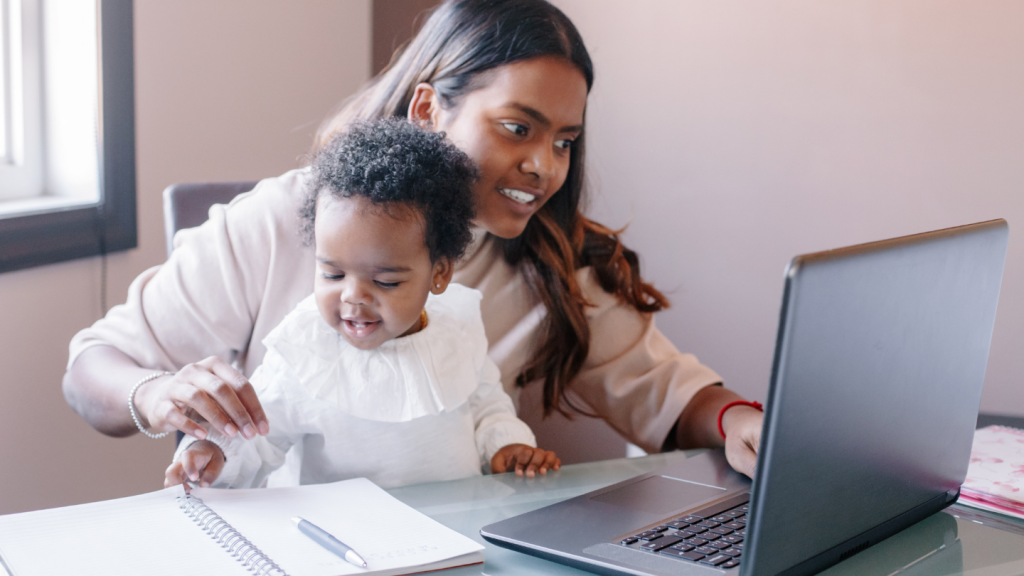 Take a Lesson Anytime, Anywhere
Start a lesson anywhere you have internet access.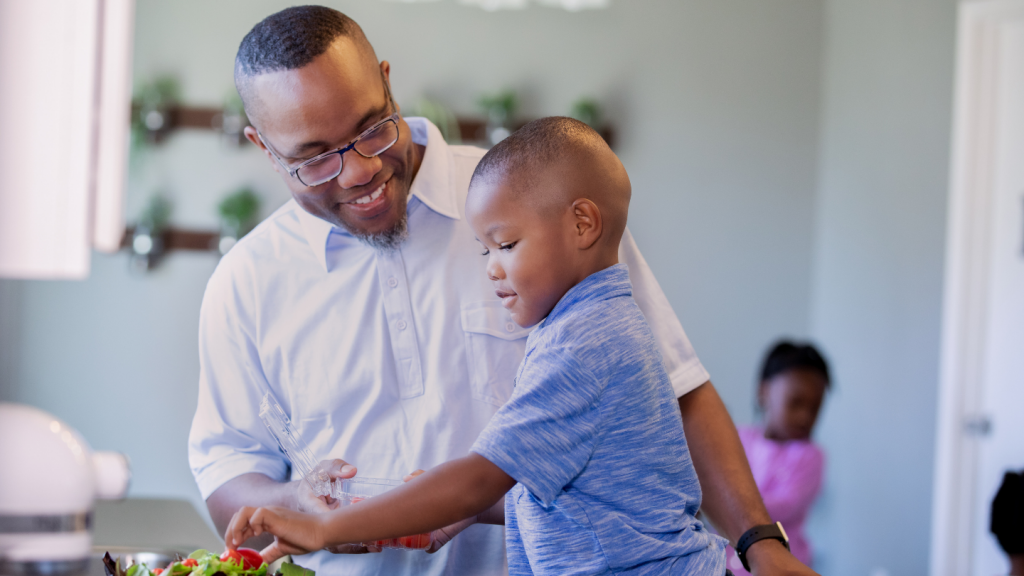 Nutrition Information That Fits Your Needs
Learn skills and nutrition tips to keep your family healthy.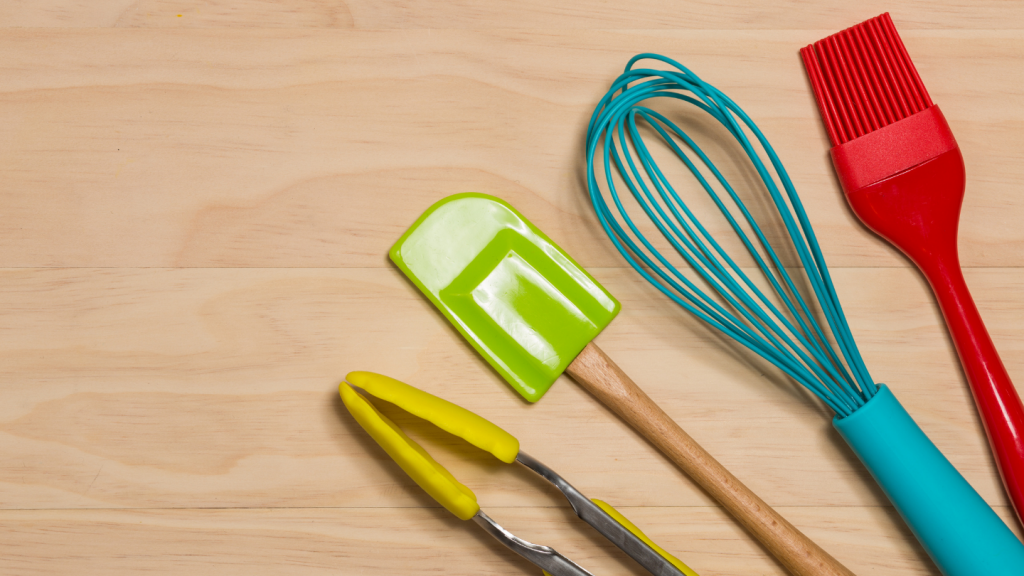 Look Up Recipes in the Health eKitchen
View and print recipes using WIC-approved foods.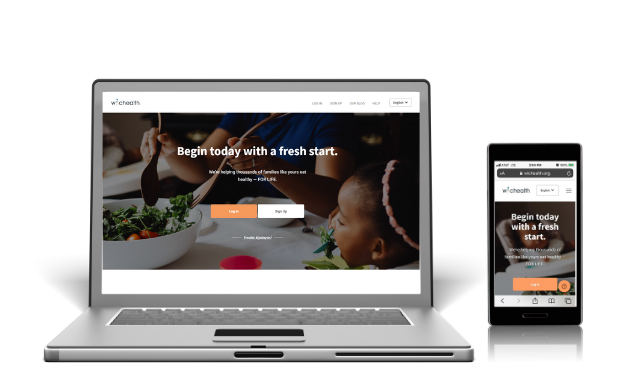 Nutrition Education At Your Fingertips!
WICHealth.org is free and available to use for WIC participants. You need your WIC Family ID and internet access to create an account.
Online Education Questions
Select any of the questions below for help when using WICHealth.org.
If you need help getting started with WICHealth.org, follow these steps:
Visit WICHealth.org
Click the "Sign Up" button
Create an account and fill in the information. Remember to:

Type in your 9-digit Family ID number
Select the WIC agency San Bernardino County
Select your WIC location

Create a profile
Watch these instruction videos to help you create your WICHealth.org account:
You will need to update your current profile with your 9-digit Family ID number. Follow these steps:
Log in to your WICHealth.org account
Click on "Edit Profile" on the right side of the screen
Check "Your WIC Information"
Select "Show/Update Family ID"
Enter your new 9-digit Family ID number
Click "Update"
Log in to your WIChealth.org account
Click "Start Lesson"
Choose a lesson
Complete the lesson
Fill out the survey
Get WIC class credit
When you sign up for WICHealth.org, you can complete the Welcome to WIC lesson which is required for new and returning applicants to the program. It's a great way to learn how you can make the most out of your WIC benefits.
When you complete an online lesson, you will receive WIC class credit. An alert message will be sent to the WIC location you selected when you created an account. You will need to update your current profile with your 9-digit Family ID number.
To get help with WICHealth.org, here are several options:
On WICHealth.org:
Click on "Trouble Signing In?" located below the "Log In" and "Sign Up" buttons and follow the steps shown.
Click on the orange "Help" or question mark button on the bottom of the screen and search your question.
Call San Bernardino County Department of Public Health WIC Program:
Call our WIC offices at 1-800-472-2321 during regular office hours for assistance.
---
En Español
Apply to WIC
Call us or Text
ApplySBWIC or
SolicitarSBWIC
to 1-800-472-2321
Reschedule Your
Appointment
Call us or Text
ChangeSBWIC or
CambiarSBWIC
to 1-800-472-2321
Barstow WIC
301 East Mt. View Ave., Suite A
Barstow, CA 92311

Colton WIC
290 East "O" St.
Colton, CA 92324

Fontana WIC
9161 Sierra Ave., Suite104
Fontana, CA 92335

Fort Irwin WIC
Inner Loop and Goldstone, Room 9
Fort Irwin, CA 92310
Hesperia WIC
14135 Main Street, Suite 250
Hesperia, CA 92345

Ontario WIC
150 East Holt Blvd.
Ontario, CA 91761

Rancho WIC
9507 Arrow Rte, Bldg7, Suite A
Rancho Cucamonga, CA 91730

Redlands WIC
800 East Lugonia Ave., Suite K
Redlands, CA 92374
Foothill WIC
850 East Foothill Blvd. 
Rialto, CA 92376

Highland WIC
1535 East Highland Ave.
San Bernardino, CA 92404

Mill WIC
606 East Mill Street
San Bernardino, CA 92408
Yucca Valley WIC
Dept of Public Social Services
56357 Pima Trail
Yucca Valley, CA 92284
San Bernardino WIC
2035 North D Street
San Bernardino, CA 92405

Twentynine Palms WIC
6527 Desert Queen Ave.
Twentynine Palms, CA 92277

Victorville WIC
15247 11th Street, Suite 700
Victorville, CA 92395