Infant Formula
WIC offers healthy food packages that include foods specific to you and your baby's nutritional needs. Some food packages include infant formula. Due to the infant formula shortage, WIC is temporarily offering 100+ new infant formula options to purchase with your California WIC Card.
Additional Formula Options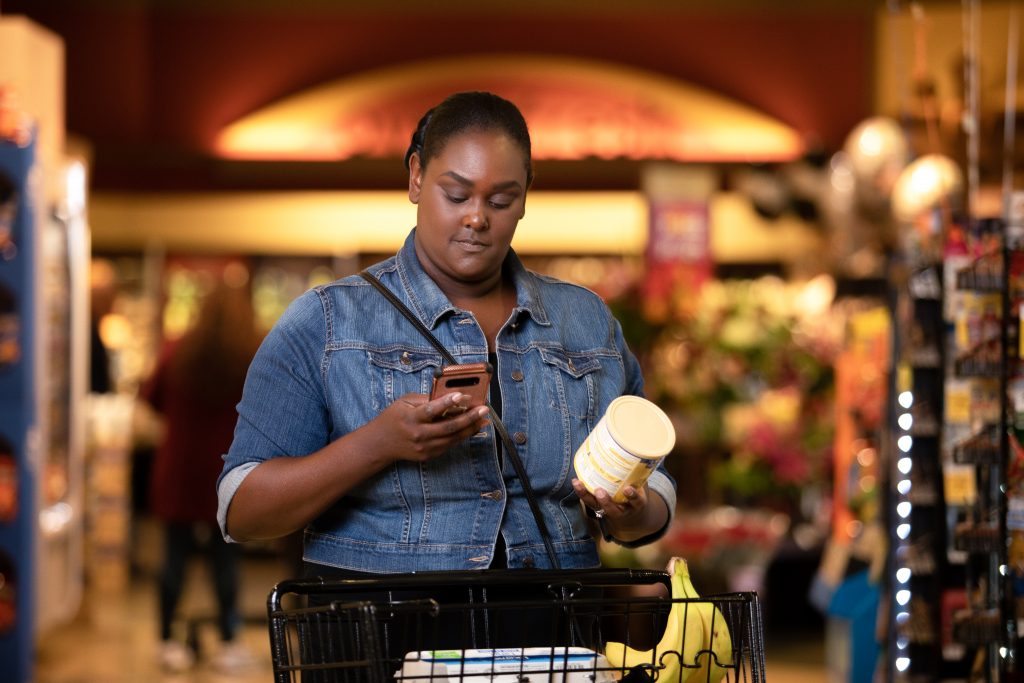 Infant Formula Availability
The infant formula shortage has affected all consumers including California families using WIC benefits to purchase formula.
Walmart has recently updated their website to allow customers to see all available formula options at physical stores as well as online.
WIC Can Help
For families who do not fully breastfeed, WIC can help with providing infant formula.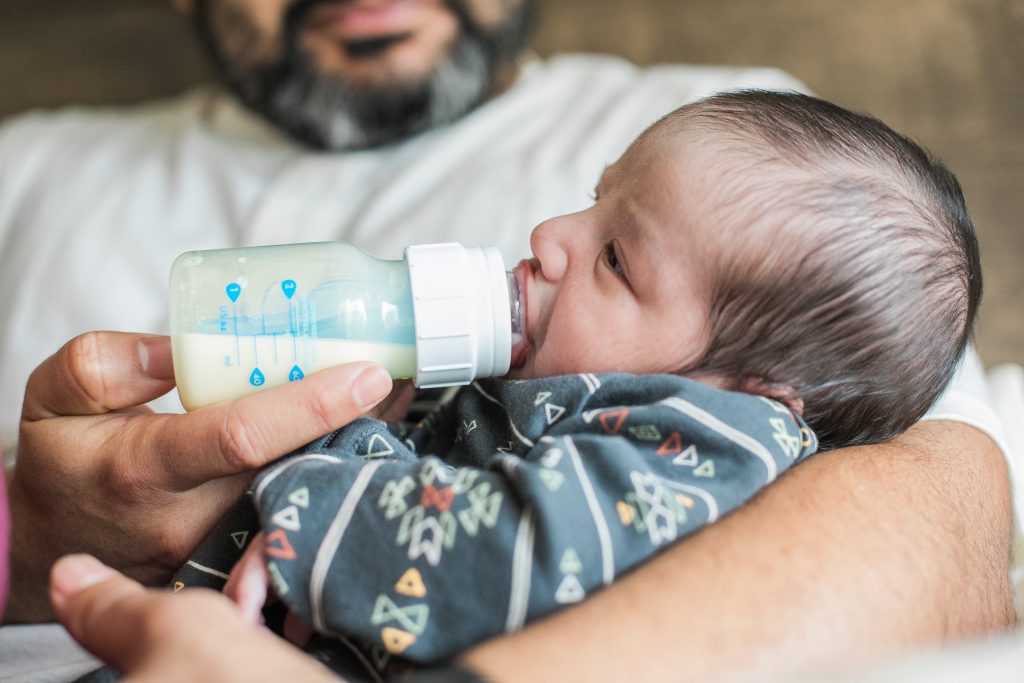 Feeding Choices Are Personal
One of our goals at WIC is to encourage and promote breastfeeding. At the same time, many parents may choose not to breastfeed, some may not be able to for medical reasons, or others want to offer their baby some breast milk and formula.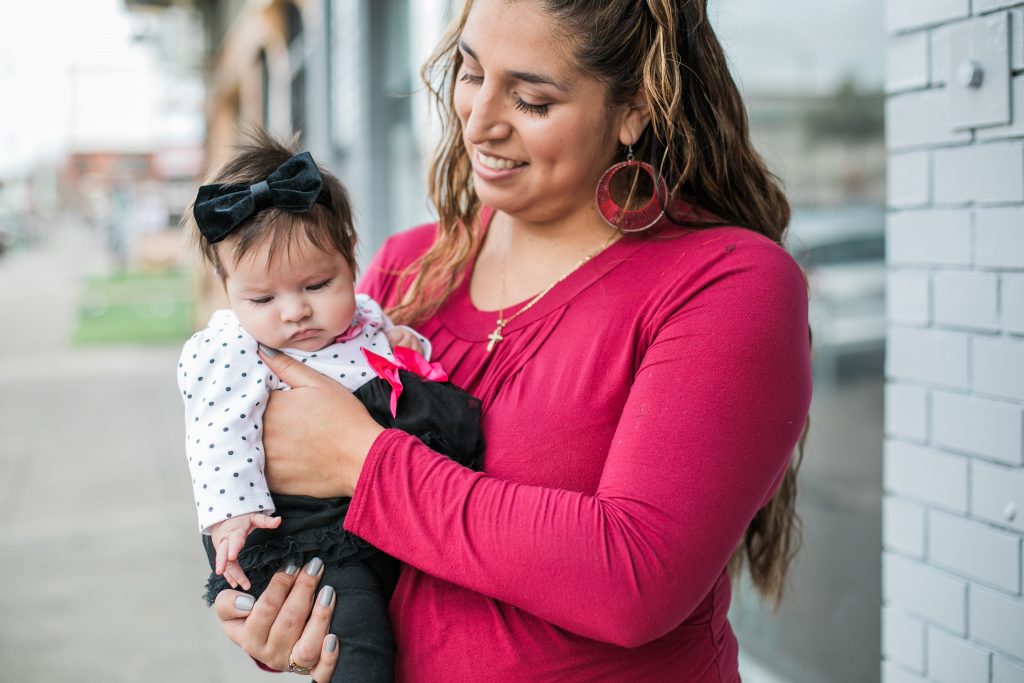 WIC Helps You Make Informed Decisions
How you decide to feed your baby is a personal choice. WIC is here to ensure you have all the facts and support to make informed decisions for your family.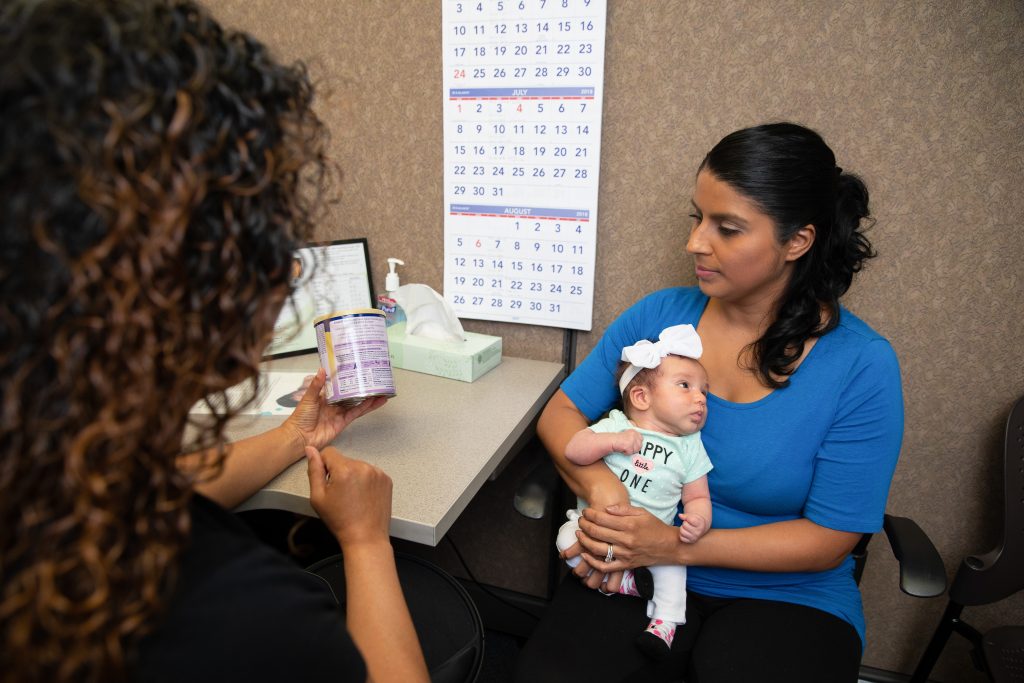 Get Continued Support
Your WIC counselor or a Registered Dietitian will provide counseling and evaluate the best formula for your specific needs. You will receive ongoing support as your feeding needs change.
Important Note About WIC Formula
WIC is a supplemental program and offers some but not all of the formula your family may require. If a special infant formula is needed, talk with your pediatrician or one of our Registered Dietitians.
---
Important Facts About Formula
Formula Safety
The first year of life is a key time for your baby's body and brain growth. It's important that your baby gets the right blend of nutrition. Even a short period of poor nutrition can be harmful. Keep these formula safety tips in mind.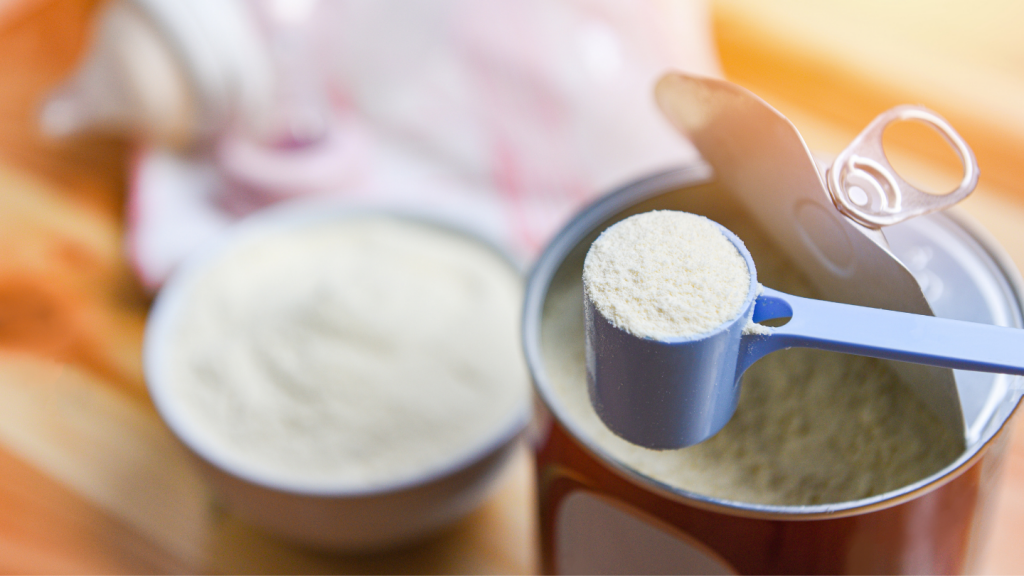 Prepare and Store Formula Safely
Safely preparing your baby's formula ensures they are getting the proper nutrition while preventing the chance of them getting sick from harmful bacteria. Always follow the formula label instructions or those given to you by your baby's doctor.
Safely Bottle Feed Your Baby
When you feed a baby at a comfortable pace, your baby can let you know if they need a break or if they are full. Letting a baby set the pace means less chance of overfeeding, gas, stomach discomfort, and spitting up.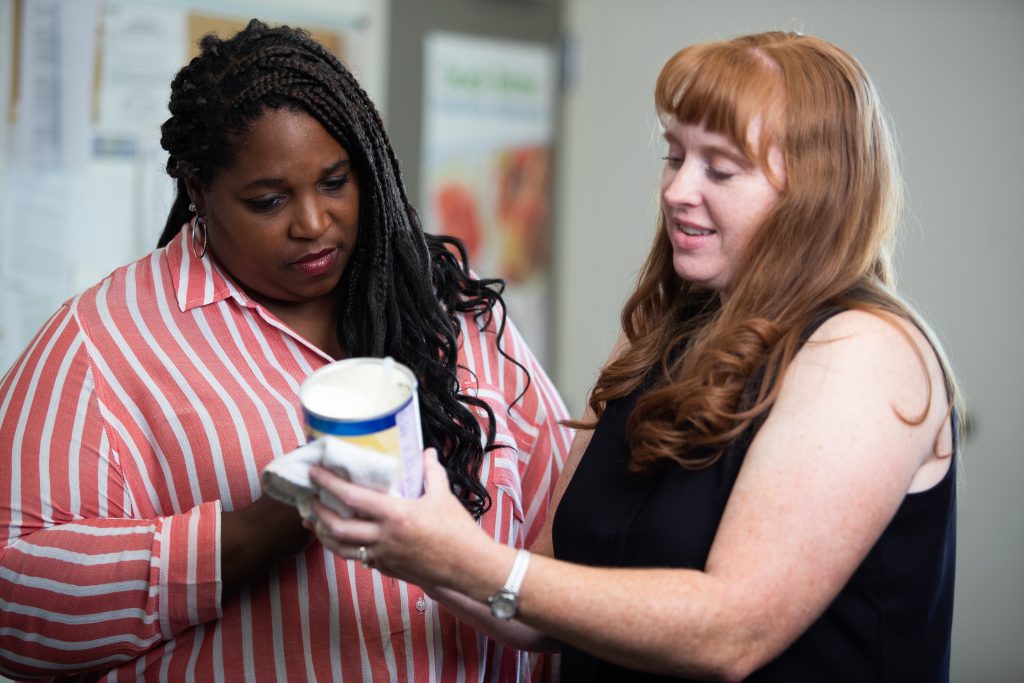 Tips For Finding WIC Formula
Call before you shop to ask if the store has the formula you need.
Ask grocers what days they expect formula shipments.
Call 211 for food banks in your area.
Call your health care provider first to discuss other infant formula options.
WIC families should purchase formula at the beginning of the benefit cycle.
Call WIC with questions about the shortage and your baby's specific formula needs.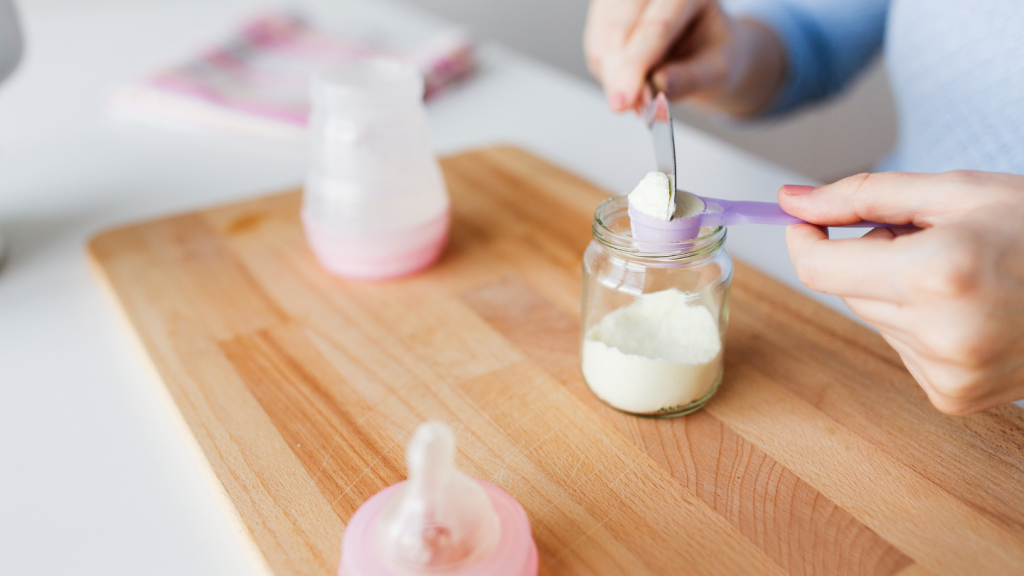 Why Making Homemade Formula Is Dangerous​
Recipes for homemade formulas on the internet are not safe and do not meet your baby's nutritional needs.
They may not have enough iron and vitamins.
May have too much of certain nutrients that your baby's kidneys cannot handle.
Could get contaminated with germs which could lead to infection.
All infant formulas sold in the U.S. meet strict rules about ingredients.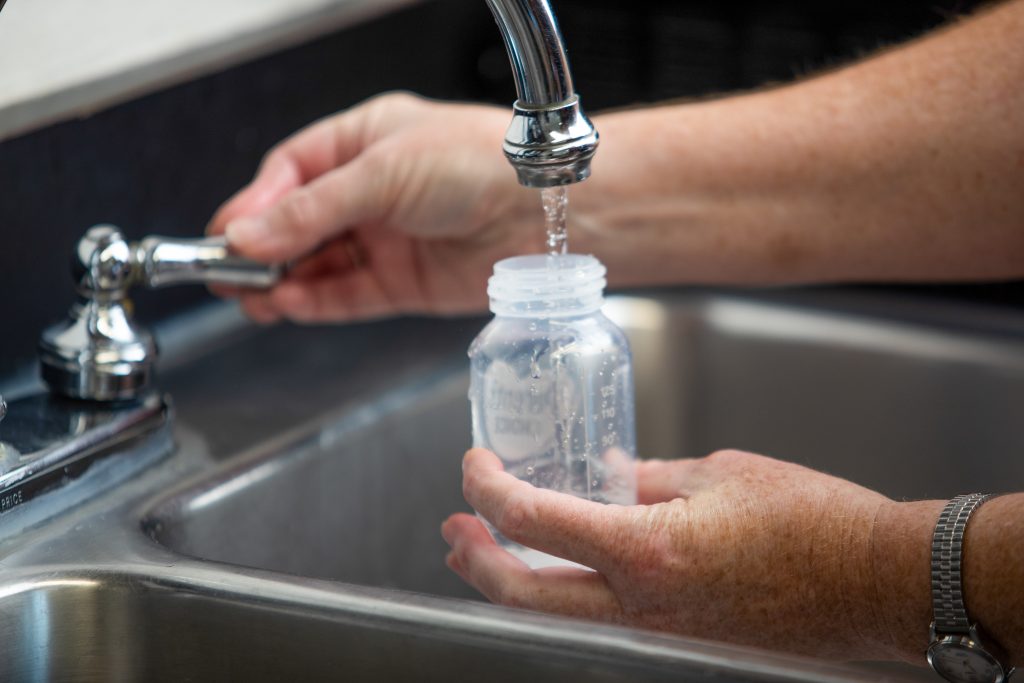 Do Not Add Extra Water to Your Baby's Formula
Do not try to make more formula by adding extra water. Always follow the formula label instructions or those given to you by your baby's doctor.
Adding extra water to formula is dangerous and can lead to very serious health problems. Your baby may not get all the nutrients in the right amounts. Our handouts below can help you prepare formula safely.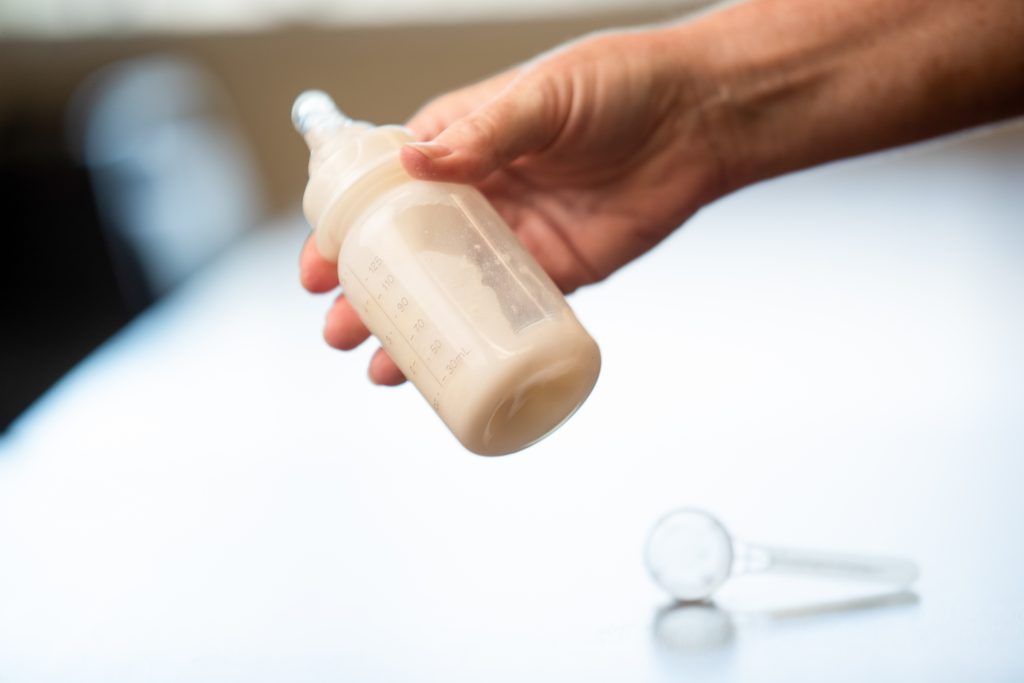 There Are No Safe Alternative Milks To Replace Formula
Non-dairy milk alternatives do not have the right amounts of very important nutrients including protein, iron, and vitamins. Do not use any of the following in place of formula for your baby:
Toddler milks
Goat's milk
Plant-based milk substitutes such as soy milk, almond milk, or oat milk
Unregulated formulas sold online
It is not safe to feed your baby cow's milk before the age of 12 months. At 12 months, or after, you may feed your baby cow's milk.
---
En Español
Apply to WIC
Call us or Text
ApplySBWIC or
SolicitarSBWIC
to 1-800-472-2321
Reschedule Your
Appointment
Call us or Text
ChangeSBWIC or
CambiarSBWIC
to 1-800-472-2321
Barstow WIC
301 East Mt. View Ave., Suite A
Barstow, CA 92311

Colton WIC
290 East "O" St.
Colton, CA 92324

Fontana WIC
9161 Sierra Ave., Suite104
Fontana, CA 92335

Fort Irwin WIC
Inner Loop and Goldstone, Room 9
Fort Irwin, CA 92310
Hesperia WIC
14135 Main Street, Suite 250
Hesperia, CA 92345

Ontario WIC
150 East Holt Blvd.
Ontario, CA 91761

Rancho WIC
9507 Arrow Rte, Bldg7, Suite A
Rancho Cucamonga, CA 91730

Redlands WIC
800 East Lugonia Ave., Suite K
Redlands, CA 92374
Foothill WIC
850 East Foothill Blvd.
Rialto, CA 92376

Rialto WIC
1515 South Riverside Ave.
Rialto, CA 92376

Highland WIC
1535 East Highland Ave.
San Bernardino, CA 92404

Mill WIC
606 East Mill Street
San Bernardino, CA 92408
San Bernardino WIC
2035 North D Street
San Bernardino, CA 92405

Twentynine Palms WIC
6527 Desert Queen Ave.
Twentynine Palms, CA 92277

Victorville WIC
15247 11th Street, Suite 700
Victorville, CA 92395

Yucca Valley WIC
Dept of Public Social Services
56357 Pima Trail
Yucca Valley, CA 92284